Attractions on the Gold Coast
Bayview Beach Holiday Apartments is your gateway to an incredible Gold Coast experience
Nestled in a tranquil and quiet location, our apartments offer the perfect blend of comfort and convenience. Situated just a few minutes away from a multitude of fantastic attractions, and a short drive from others, our prime position allows you to make the most of your holiday.
Whether you're seeking thrilling theme parks, breathtaking natural wonders, exciting water sports, or vibrant shopping and dining destinations, you'll find them all within easy reach of our doorstep.
With our convenient location and comfortable accommodations, you'll have everything you need for an unforgettable stay on the stunning Gold Coast.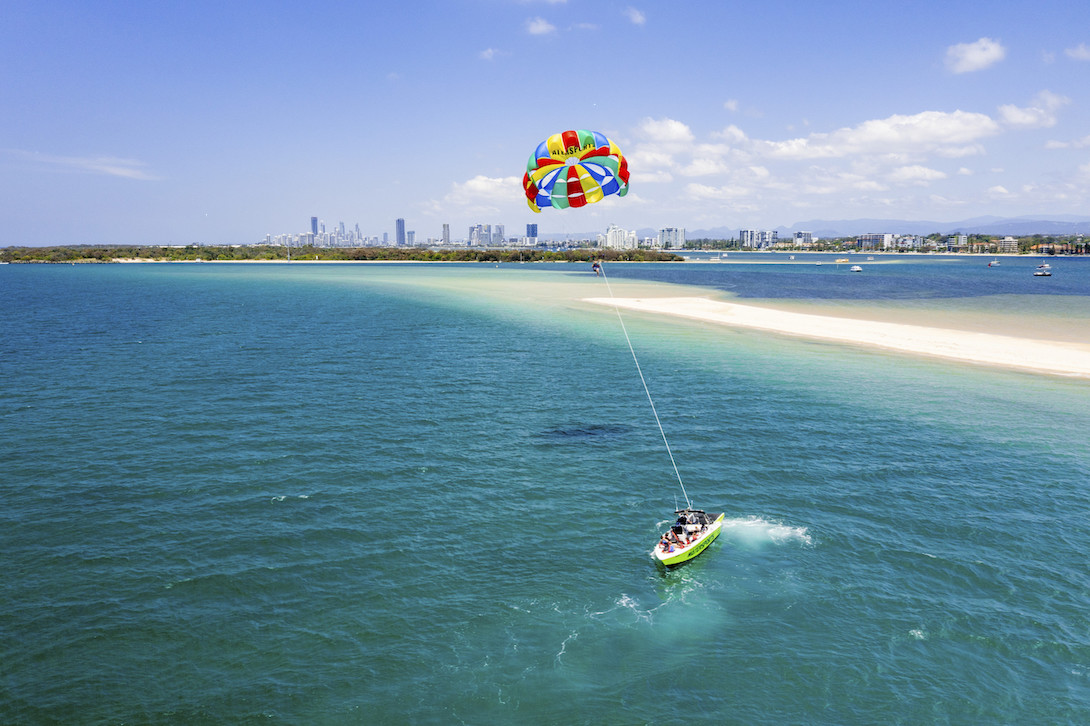 The Gold Coast Broadwater and Natural Attractions
Immerse yourself in the natural wonders that surround the Gold Coast. Biggera Waters, a haven for water lovers, offers an array of water sports and activities. Hire a boat and explore the superb fishing spots, dive into refreshing swims in the glittering Broadwater, learn to jet-ski, or embark on an exhilarating snorkeling adventure around Wavebreak Island.
If you're seeking a change of pace, venture into the glorious Gold Coast hinterland and immerse yourself in the lush ancient rainforests while enjoying a relaxing picnic.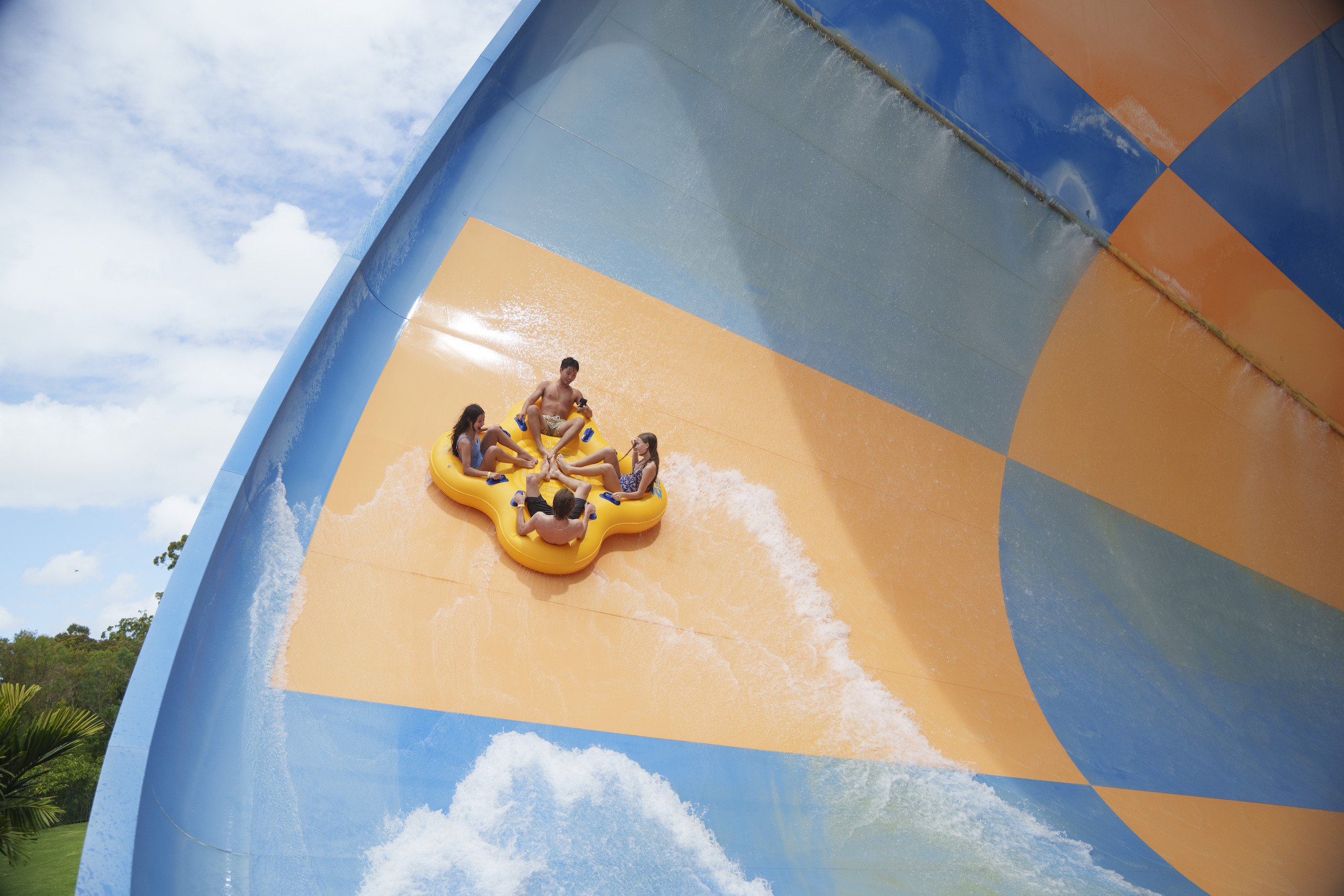 Family-Friendly Attractions and Experiences
The Gold Coast is a treasure trove of family-friendly attractions and experiences. Embark on thrilling rides and witness captivating shows at Dream World. Warner Brothers Movie World brings movie magic to life with its exciting rides and themed entertainment. Currumbin Wildlife Sanctuary offers an unforgettable opportunity to get up close to native animals and learn about their conservation efforts.
For fun-filled water activities, visit GC Aqua Park, where the whole family can enjoy inflatable obstacles and slides. Broadwater Parklands is a must-visit destination for families, featuring multimillion dollar playgrounds, picnic spots, and events throughout the year. Sea World is just minutes away and provides educational and exciting marine encounters for children, creating lasting memories. And for a unique adventure, Lantern Ghost Tours offer family-friendly ghost tours to explore the city's intriguing history.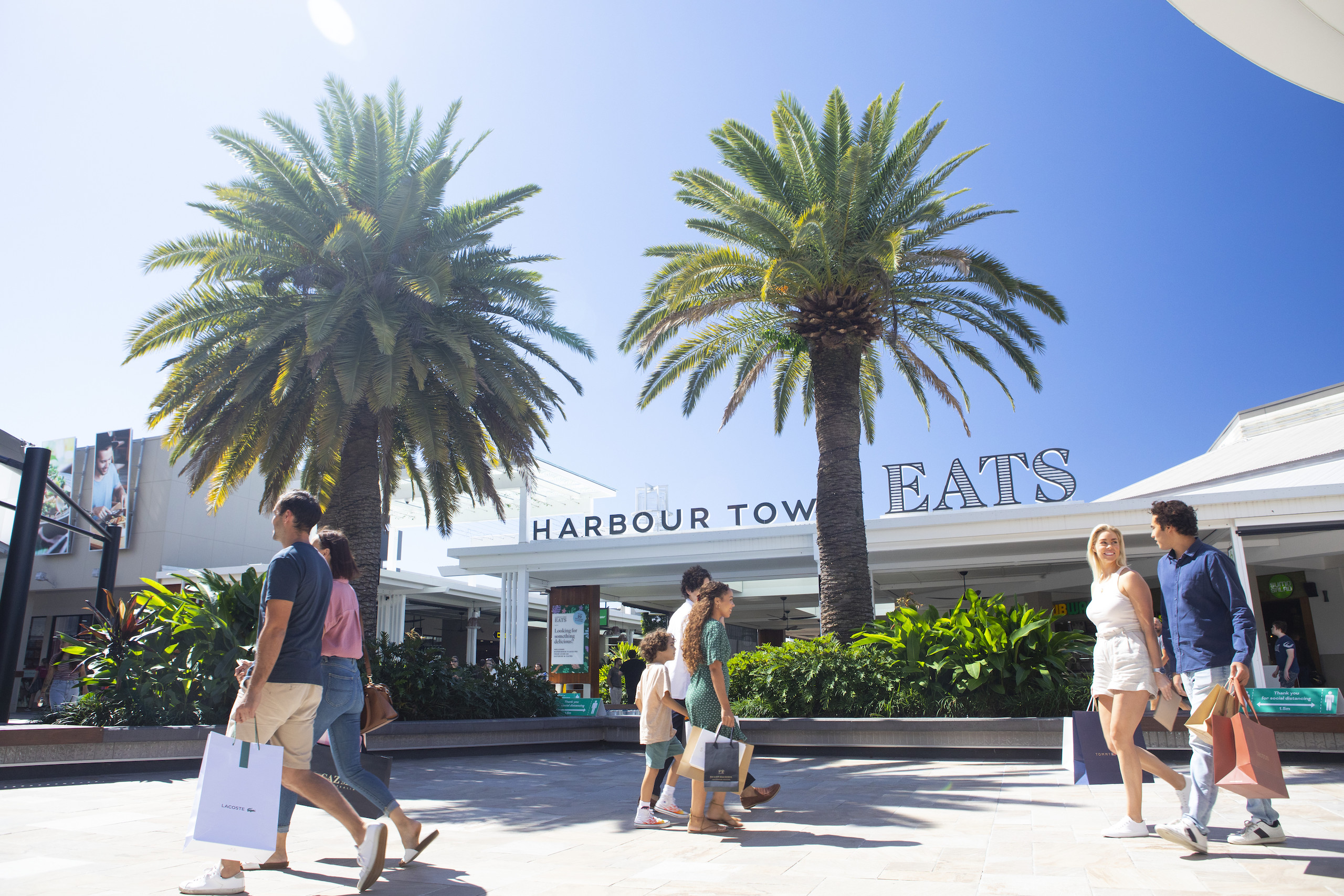 Shopping
When it comes to shopping on the Gold Coast, you're in for a treat. If you're a fashion addict, prepare to be enchanted by the shopping scene. Discover the latest trends and snag great deals at Harbour Town, a shopper's paradise and just a few minutes from our accommodation.
For a unique shopping and entertainment experience, head to Australia Fair, where retail therapy meets a vibrant entertainment precinct including a cinema. Marvel at the luxury shopping experience at Marina Mirage, offering stunning views and high-end brands.
Westfield Helensvale beckons with its diverse range of shops, ensuring you'll find everything you need. Or you can wander a little further and explore Pacific Fair Shopping Centre, a retail therapy haven with a vast array of stores and boutiques.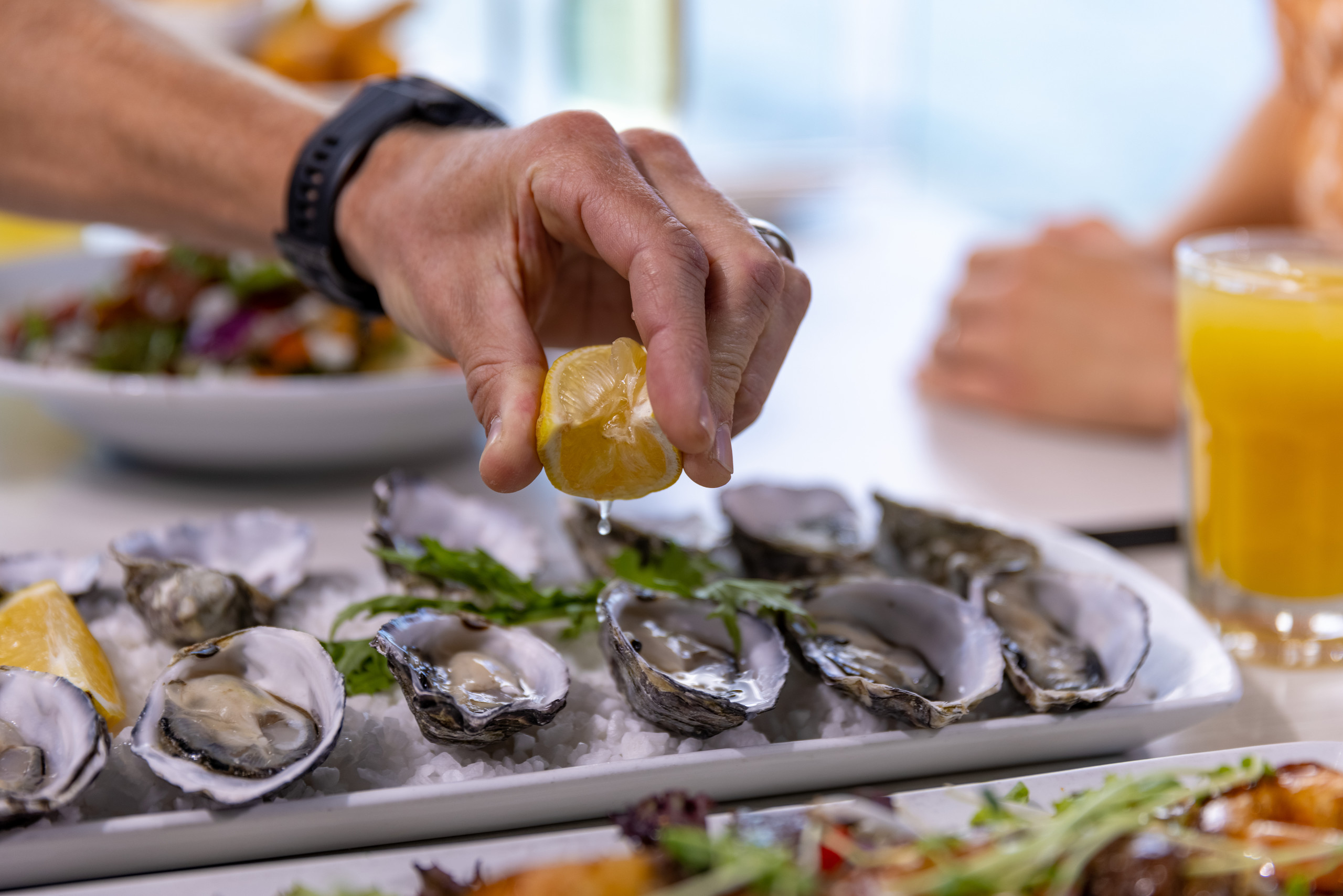 Dining
Indulge in a culinary paradise right at your doorstep. Bayview Beach Holiday Apartments offers a great selection of restaurants within walking distance from the resort. For an even more extravagant dining experience, venture to Broadbeach, the Gold Coast's famous culinary capital, just a short drive away.
Satisfy your taste buds with the exceptional dining options near Bayview Beach Holiday Apartments. Indulge in the freshest seafood at Charis Seafood, where you can savor the flavors of the ocean.
Experience the exquisite tastes and aromas of Indian cuisine at Indian Empire. For a memorable dining experience, visit Cavills Steakhouse & Rooftop Bar, where delectable steaks meet breathtaking rooftop views. And for a vibrant and relaxed atmosphere, Mr Narwhal offers a diverse menu that caters to various palates.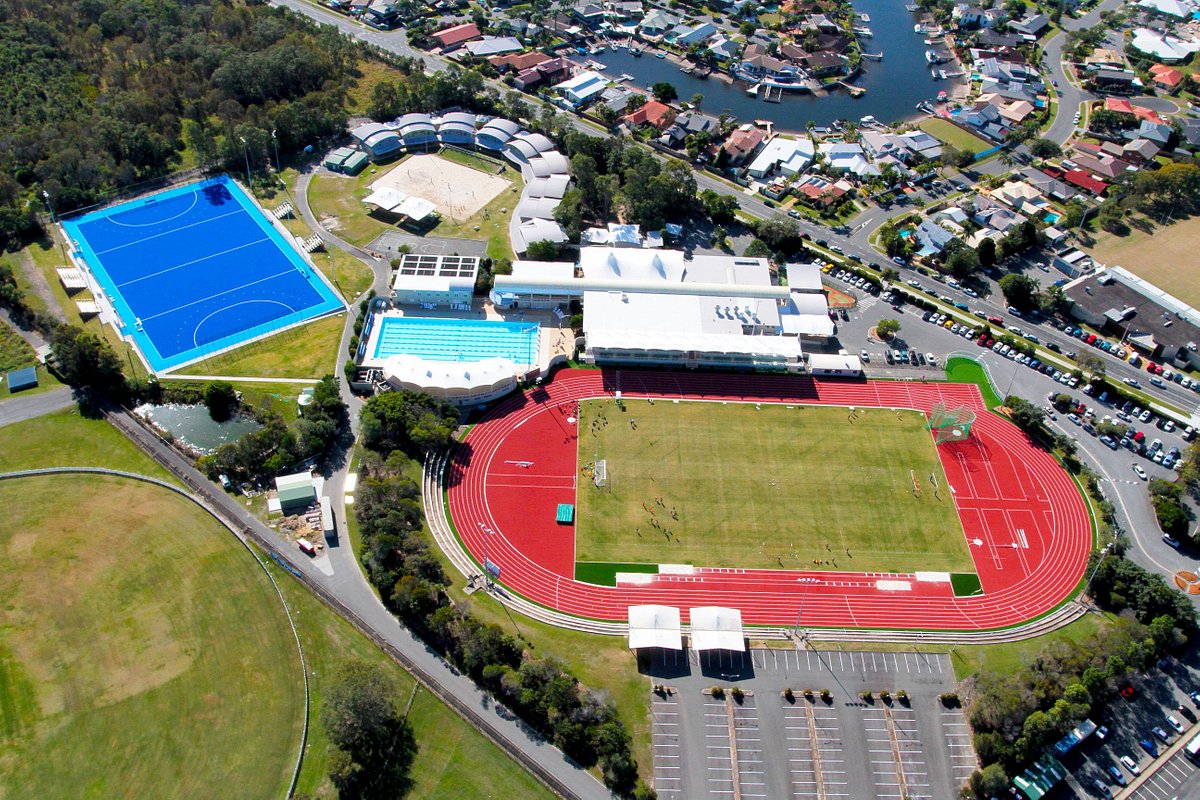 Nearby Sporting Facilities
Sports enthusiasts will find a wide range of facilities near Bayview Beach Holiday Apartments. The Gold Coast Sports and Leisure Centre offers a perfect blend of fitness and fun for individuals and families. Get your adrenaline pumping at the Runaway Bay Indoor Stadium, a premier venue for indoor sports.
The Runaway Bay Sports Precinct serves as a hub for various sports activities, catering to athletes of all levels. The Gold Coast Squash Centre welcomes squash enthusiasts to enjoy thrilling matches. For versatile sporting experiences, visit the Coomera Indoor Sports Centre or the Carrara Indoor Sports Stadium, hosting action-packed events and competitions.
The Gold Coast Sports Precinct is a renowned destination for sporting excellence, hosting major tournaments and championships. Cycling enthusiasts can explore the Gold Coast Cycle Centre and embark on adventurous rides. And don't forget to take advantage of the beautiful Gold Coast beaches, where you can engage in various water sports, beach volleyball, or simply soak up the sun while enjoying the ocean breeze.